The 2021 Kia Forte or the 2022 Toyota Corolla?
Are you tired of searching through website after website of information about vehicles when you are car shopping? Do you not have any idea where to start when it comes to buying a new vehicle or comparing models? Would you like some quality assistance and no hassle when it comes to purchasing a new (or new to you) vehicle? Come visit us at West Broad Kia and we will gladly assist you in the purchase of your next vehicle. Not ready to come in yet? No problem there either! We are more than happy to assist you over the phone or online.
We also like to provide suggestions to our customers when searching for a new vehicle, and with those suggestions, some information about vehicles. This is so our customers can make the best decisions possible for themselves! We believe that car buying should be made easy, and by providing information up front, customers can feel the no hassle quality service we provide. Let's jump into a comparison of the 2021 Kia Forte and the 2022 Toyota Corolla.

Which is more powerful: The 2021 Forte or the Corolla?
When it comes to power, you want to make sure you are making the correct decision. You want something that is reliable and will get the job done. So, let's take a look at the 2021 Kia Forte first. This vehicle has a 2.0L 4 cyl engine that produces 147 HP. The Forte also has an available 6-speed Manual Transmission.
The features of the 2021 Kia Forte are amazing. But, in order to make an informed decision, we should compare that to the 2022 Toyota Corolla. This vehicle has a 1.8-liter 4-cylinder aluminum DOHC 16-valve engine with 121-horsepower. It also features a Hybrid Model that has 53 combined MPG.
When it comes to power, the 2021 Kia Forte edges out ahead of the 2022 Toyota Corolla.
What features do the 2021 Forte or the Corolla have?
With the ever changing importance of features in vehicles in today's market, it is important to take a look at what these two specific vehicles have to offer. In the 2021 Kia Forte, some of the features include a 3.5-inch Thin Film Transistor LCD Meter Display and an available power sunroof. The 2021 Kia Forte also has an estimated 27 city and 37 highway MPG rating.
In the 2022 Toyota Corolla, the features include an 8-inch touchscreen for the infotainment system that comes standard in the Toyota. It also has an available sunroof option in some of the trim lines. It is also worth noting that the 2022 Corolla has an estimated 53 city/52 highway MPG rating.
Knowing the features available in each vehicle are important to a well rounded decision!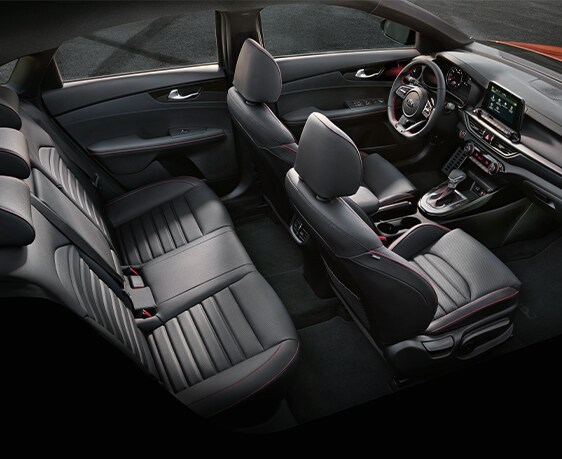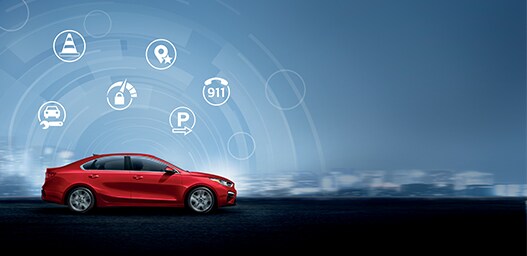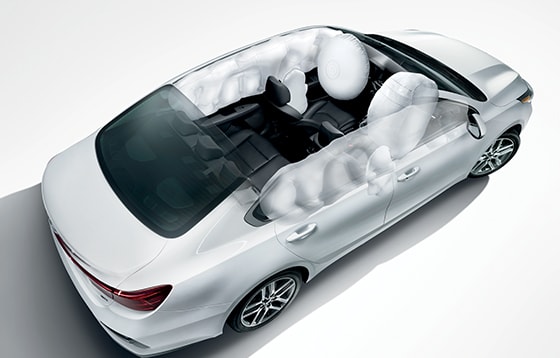 Tell me about technology and safety in the 2021 Forte and the Corolla?
Today's drivers across the nation want their vehicle to be a seamless part of their life, and to have the systems and features to stay connected at all times. This includes having power for electronics, connectivity to listen to the latest music and podcasts, and much more in the way of comfort and convenience.
Both the 2021 Kia Forte and the 2022 Toyota Corolla have great connectivity, capable of connecting with your smartphone and making it easy to utilize the technology at your fingertips. Technology isn't just about comfort – it's also about safety. Both the Forte and Corolla use the latest in safety technology to make our rides safer. The Forte offers technology like an 8.0" touchscreen display, Kia Drive Wise Driver Assist Technology, and available UVO link, Voice-Command Navigation System.
Whereas the Corolla offers technology options like Toyota Safety Sense featuring pedestrian detection system standard, Blind Spot with Cross Traffic alert (available on certain trim levels), and driver and front passenger Whiplash-Injury-Lessening Seats.
Having knowledge of both technology and safety can help you make the best decision possible.
Which vehicle is more comfortable and has more utility space?
Driving in comfort is important to all drivers and making a decision without taking comfort into consideration would be a big mistake! Both the 2021 Kia Forte and the 2022 Toyota Corolla provide comfort features that even the most picky of backseat drivers or annoyances won't have something to complain about. The 2021 Kia Forte has features available like the 10 way power adjustable seat, Harman Kardon Premium Audio w/ Clari-Fi, and Dual-Zone Automatic Temperature Control.
The 2022 Toyota Corolla has features that include a 13.1 cu ft trunk, automatic climate control with dust and pollen filters, and optional heated seats for the driver and front seat passenger.
Not forgetting about comfort is important and using the information provided should help any driver make an informed decision!

These two vehicles have a lot to offer, but the 2021 Kia Forte is certainly a better option when it comes to reliability, options and standards! If you are looking to take a test drive in the 2021 Kia Forte, consider stopping by West Broad Kia. We have a dedicated and caring staff who is ready and willing to answer all your questions! Visit us today and drive off in the new vehicle you have always wanted!